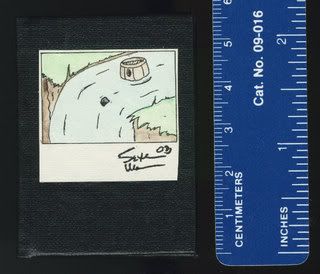 Author Name Massmann, Robert E. And The Company of Amateur Brewers
Title Water. From Proceedings of the Company of Amateur Brewers, 1932.
Binding Hard Cover
Book Condition Very Good
Size 64mo - up to 3" tall
Publisher R.E.M. Miniatures 2003
Illustrator Massmann, Seth
Seller ID 000977
4 pages. Hand colored (by Eloise and Robert Massmann) cover label and frontispieces. Black hardcover is in very good condition. Pages are clean and bright. Gray slipcase with white pasted on label; erasure on label. Measures approximately 2 3/16" x 1 9/16". An edition of 100 copies. A humorous essay on replacing water with liquor in the human diet.
Price = 100.00 USD